Extendicare at your fingertips
Find out what's happening at Village on the Ridge. Don't miss anything. Check in regularly.
Blog Archives
2023 2022 2021 2020 2019 2018 2017 2016 2015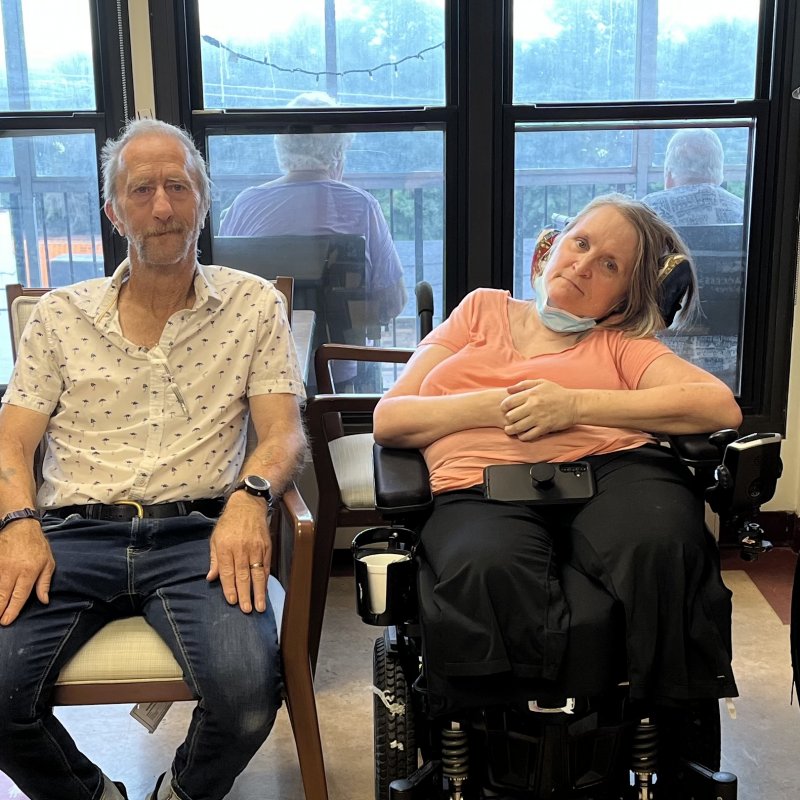 Three ways residents' councils help provide support in long-term care homes
Posted: 2023-09-14

Elouise Cunningham is the president of Extendicare Hillcrest's Residents' Council, in Alberta. She says residents' councils help give residents an even stronger voice in their long-term care homes.

"All of the residents feel it's their home and want to be able to express their feelings, concerns, and thoughts about living in a long-term care home," says Elouise, who has been the home's president for five years.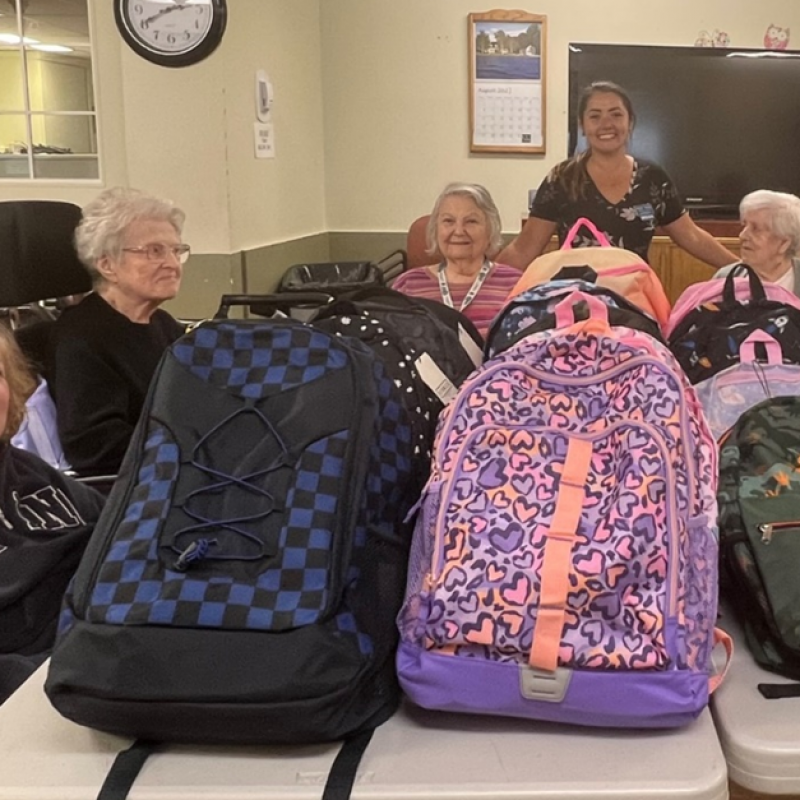 Extendicare Leduc residents attract local coverage for cultivating kindness
Posted: 2023-09-08

A group of residents at Extendicare Leduc in Alberta have been featured in their local newspaper for spreading kindness.

The article in The Leduc Representative highlights the "Cultivating Kindness" group at the long-term care home. The group meets each month to find ways to give back to their communities inside and outside of Extendicare.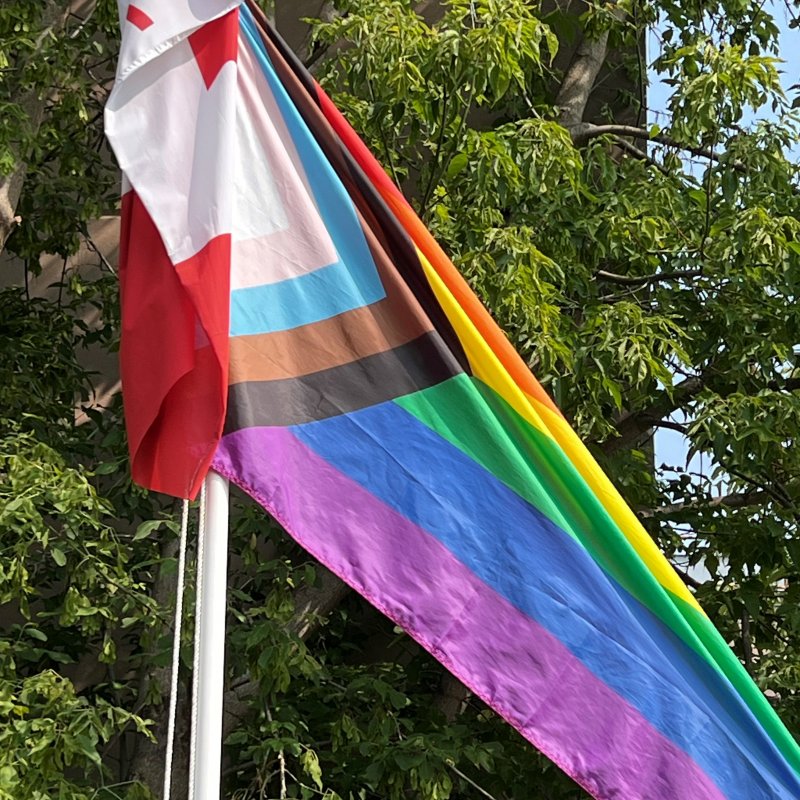 Celebrating Pride in long-term care | Supporting LGBTQ2+ communities all year long
Posted: 2023-06-30

Amy, a social worker from one of our Greater Toronto Area (GTA) homes, recently spoke with us about what it means to be a strong advocate for inclusion and diversity (all year long) in her community.

The evidence of her impact is visible across our Extendicare homes in the GTA.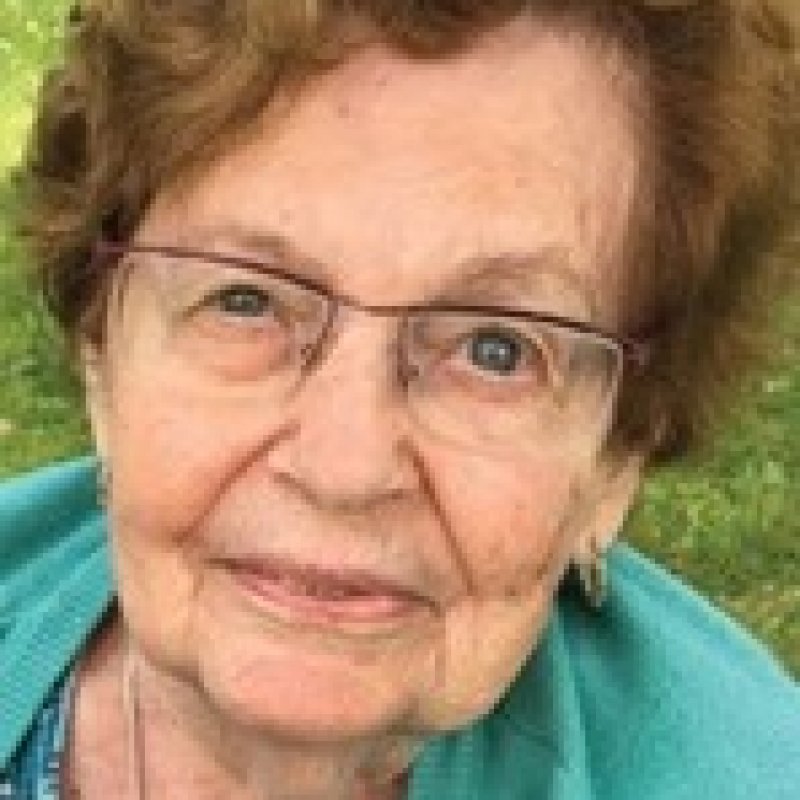 June is Seniors' Month | 104 year old Extendicare London resident Vera gives back to her Extendicare family
Posted: 2023-06-06

Each Seniors' Month, we celebrate those who have built our communities, shaped our families and who continue to share their wisdom with those around them.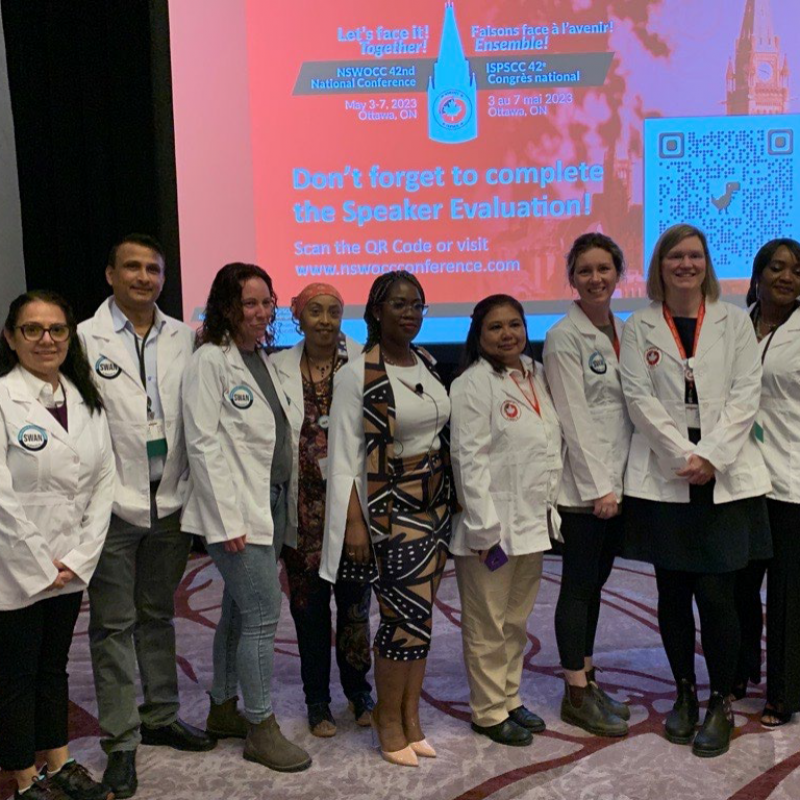 Strengthening quality of care | Nurses across our Ontario long-term care homes receive specialized skin and wound care training
Posted: 2023-05-17

We're happy to announce that 22 nurses at our Ontario long-term care homes have graduated from a specialized training program for skin and wound care, ostomy, and continence management, expanding our advanced practice capacity in this critical area of seniors' health care.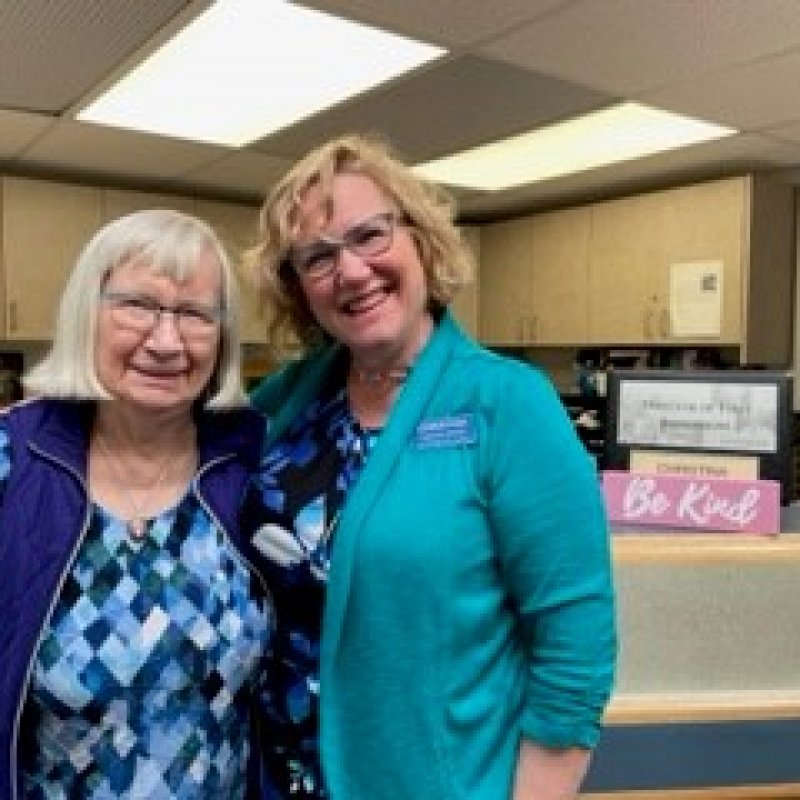 Happy Mother's Day! Extendicare Viking team member starts each day with a hug from a very special resident: her mom
Posted: 2023-05-14

In celebration of Mother's Day, we talked to Christina, the Office Coordinator at Extendicare Viking in Alberta. Every day, when Christina goes to work, she gets to spend time with one very special resident: her mom.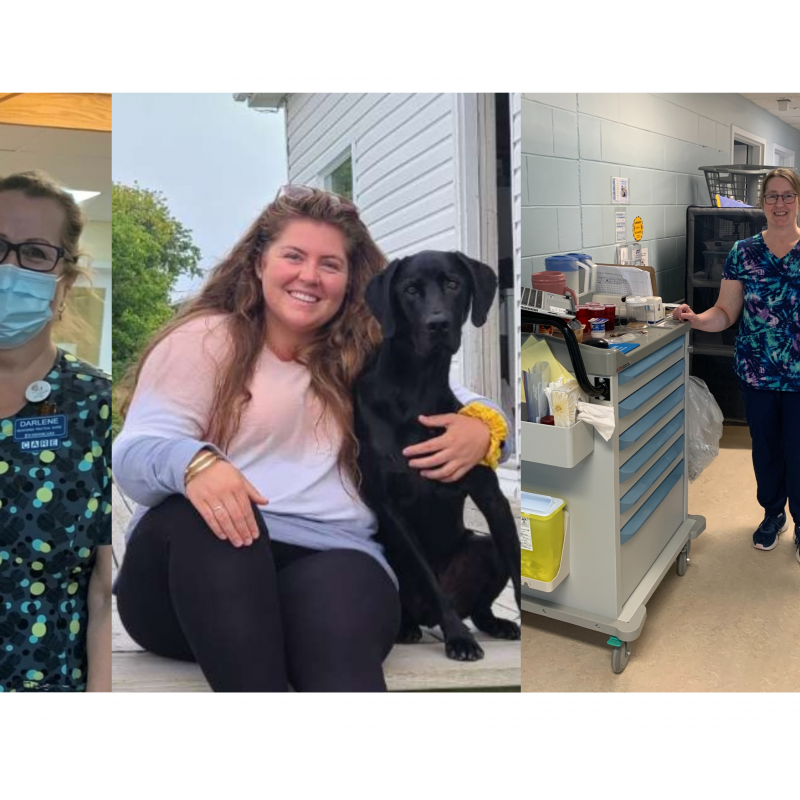 Celebrating Nurses | Nursing team at Extendicare Tri-Town motivated by personal connections to residents in their care
Posted: 2023-05-12

It's National Nursing Week! We are joining the Canadian Nurses Association in celebrating the commitment of nurses and the important role they play in their communities.

In long-term care, nurses are highly trained members of our teams, and their clinical expertise helps to ensure residents receive quality care.
Extendicare women continue to lead the way to improve seniors' care
Posted: 2023-03-24

For the second year in a row, Extendicare has been named to the Globe and Mail's Women Lead Here list, an annual benchmark of executive gender diversity in large Canadian corporate organizations.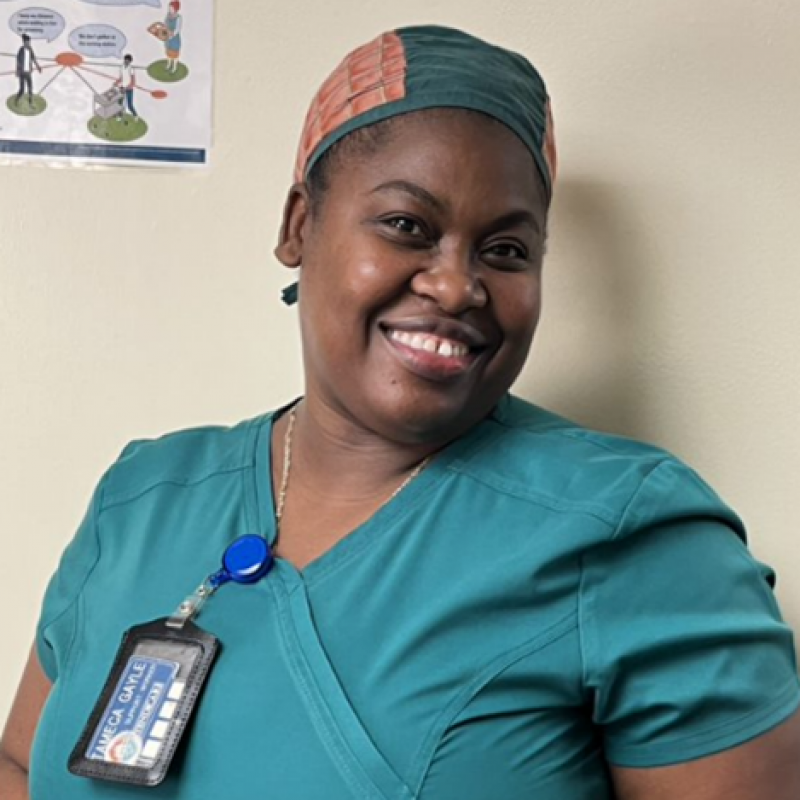 Celebrating Black History Month | Tameca's story: A lifetime of caring for seniors
Posted: 2023-02-21

As Black History Month comes to a close, Tameca, a Personal Support Worker at Extendicare Scarborough, shared how she grew up serving seniors in her home country of Jamaica. Some of her earliest memories include helping her mom deliver food to community elders.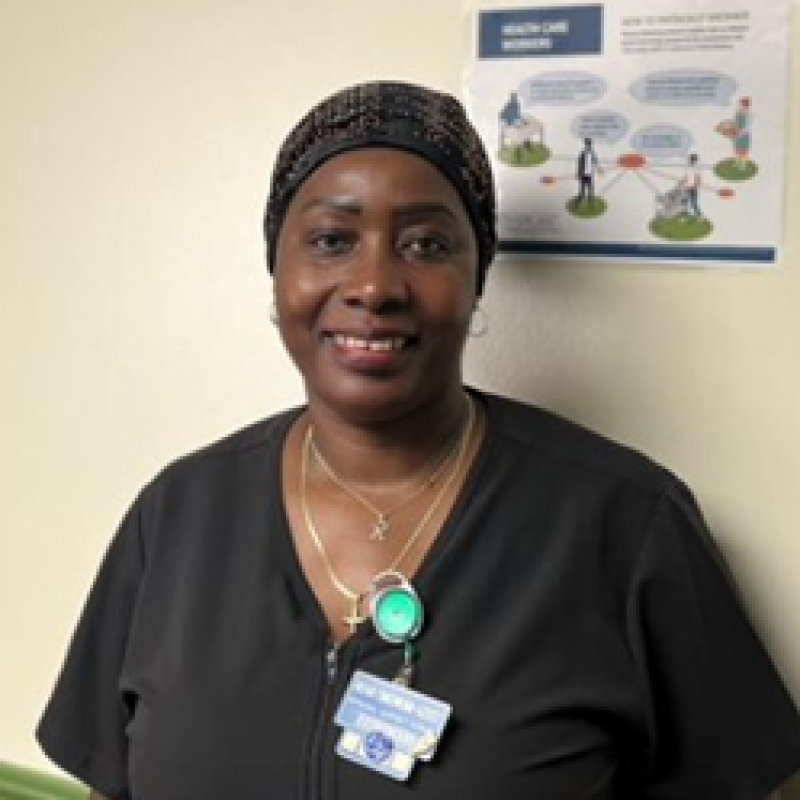 Celebrating Black History Month | Rekia's story: An honour to care for seniors
Posted: 2023-02-15

Continuing our Black History Month series, we spoke with Rekia, a Personal Support Worker at Extendicare Scarborough, who shared a personal story with us.

The first half of Rekia Omowumi-Azeez's surname means "I love children", but she's just as passionate about caring for seniors.